Advertisement

Advertisement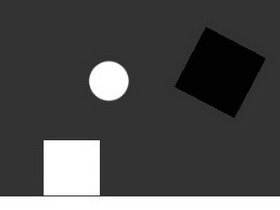 Phases Of Black And White
What you control in the game of Phases Of Black And White is a white ball. The white and black objects are laid out in the screen randomly. Your task is to control the white ball to jump without touch the black objects. There are five levels for you to challenge. Enjoy the game and play it with your friends.
Phases Of Black And White is playable on PC, Apple and Android Devices, both mobile and tablet, enjoy the fun of playing the mobile game with friends. The game was played 8926 times since December-22nd-2017, and was voted 36 times, 61.76% of players like the game.
Control
: Tap or click to control.
Tags
:
Achievement Games
-
Highscore Games
-
Kids Games
-
Boy Games
-
Relaxation Games
-
Avoid Games
-
Ball Games
-
Mobile Games